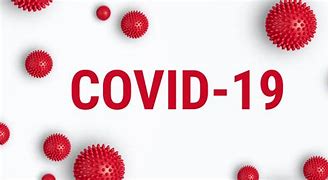 02 Nov

Your guide to Government support during COVID-19

The unprecedented challenge of COVID-19 has left us feeling uncertain and overwhelmed. Eureka Whittaker Macnaught are here to help you navigate through the seemingly constant changes and review the financial support and government schemes that may be available to you so that you feel confident, secure and in control of your financial situation.

While COVID-19 is a public health crisis, the knock-on effects it has had on employment, trade and investments have shaken the global economy. In the past month, nearly a third of Australians reported that their household finances worsened due to COVID-19, but the good news is that case numbers are decreasing and we're expecting loosened restrictions soon.

While recovery takes place, there are a number of important schemes in place to keep Australians financially healthy during this difficult time. We've put together a few of the key Federal initiatives, but be sure to look on your State or Territory Government website to see the full range of options – or get in touch with me for further guidance.

These measures all relate to individuals and families, but if you're a business-owner or self-employed we'd be glad to provide you with more advice, so don't hesitate to get in touch.

Income Support Payments

Criteria for receiving income support have been expanded in light of coronavirus. This includes a temporary $550 supplement and crisis payments for those who are eligible.

Household Support Payments

Further Economic Support Payments worth $750 are available to eligible parties. You can find out more on this from the Services Australia website.

Childcare Payments

Working from home with limited schooling options is putting a strain on many families across the country. As such, the government will support you with childcare costs between the 6 April and 28 June. You can find the eligibility criteria for this here.

Early Release of Super

To assist households with immediate cash flow issues, new guidelines have been established around the early release of super. A payment of $10,000 is available in 2019-2020 and a further payment of $10,000 in 2020-2021. This is only available if you're eligible, so check with your superannuation fund to see if you meet the criteria. As always, if you need help or want to chat it through further don't hesitate to give us a call. Reduced draw-down and deeming rates are also available to retirees. Information on this can be found on the Treasury website. Choosing to draw down on your superannuation early is a significant decision that may have impacts for your long-term wealth, so we'd advise getting in touch with us to discuss your options before going ahead.

If you feel overwhelmed by the amount of information and the pace of change, remember Eureka Whittaker Macnaught are here to support you.  We can work together on a course of action that suits your needs throughout this period of crisis and on into the future.